This morning I did a quick photo shoot with my primary WIPs. While transferring the pictures from my camera, I discovered a few shots from last Saturday of the purse that was part of my bridal shower present. Here's a close-up: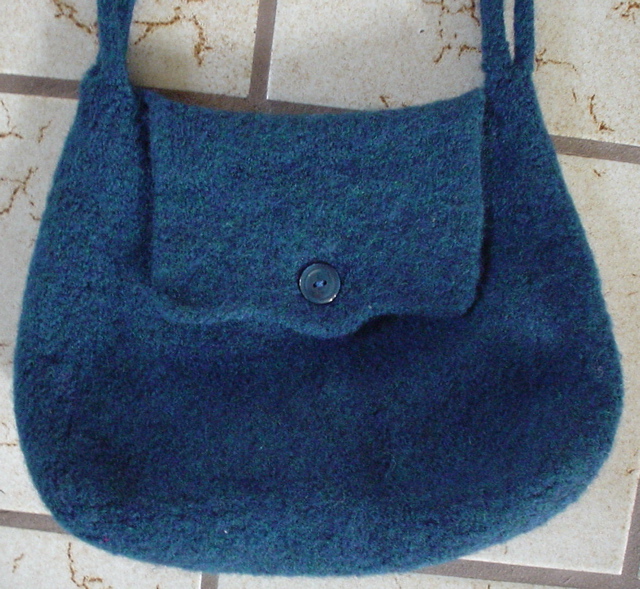 I love the way the big flap turned out with the curved edges. It was a natural result of how the buttonhole felted, but gives it a really nice elegant touch.
OK, now those WIPs…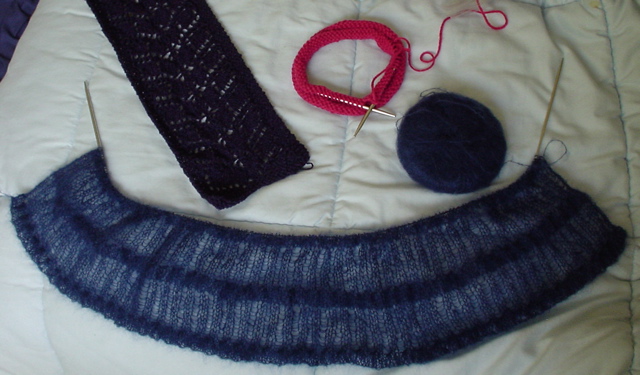 The purple is Branching Out using Silky Wool. I have 11.5 repeats done. It's been going really quickly, but without a specific recipient in mind it was too easy to be distracted by the blue below. It's Tie One On using KidSilk Haze, and I've finished almost two repeats (out of six). I think I'm getting the hang of knitting with KSH and would love to make more simple lacy items with it, preferably with shorter rows. And the pink is a fruit cap (probably a raspberry) for one of two baby girls born Friday and Saturday (to two different families in two different states).